Students attend classes by level.

If you are unsure of which level to attend, you may use our age suggestions below for each level.

$110 Every 4 Classes
$300 Every 12 Classes
$440 Every 18 Classes

$140 Every 4 Classes
$390 Every 12 Classes
$565 Every 18 Classes

$185 Every 4 Classes
$520 Every 12 Classes
$755 Every 18 Classes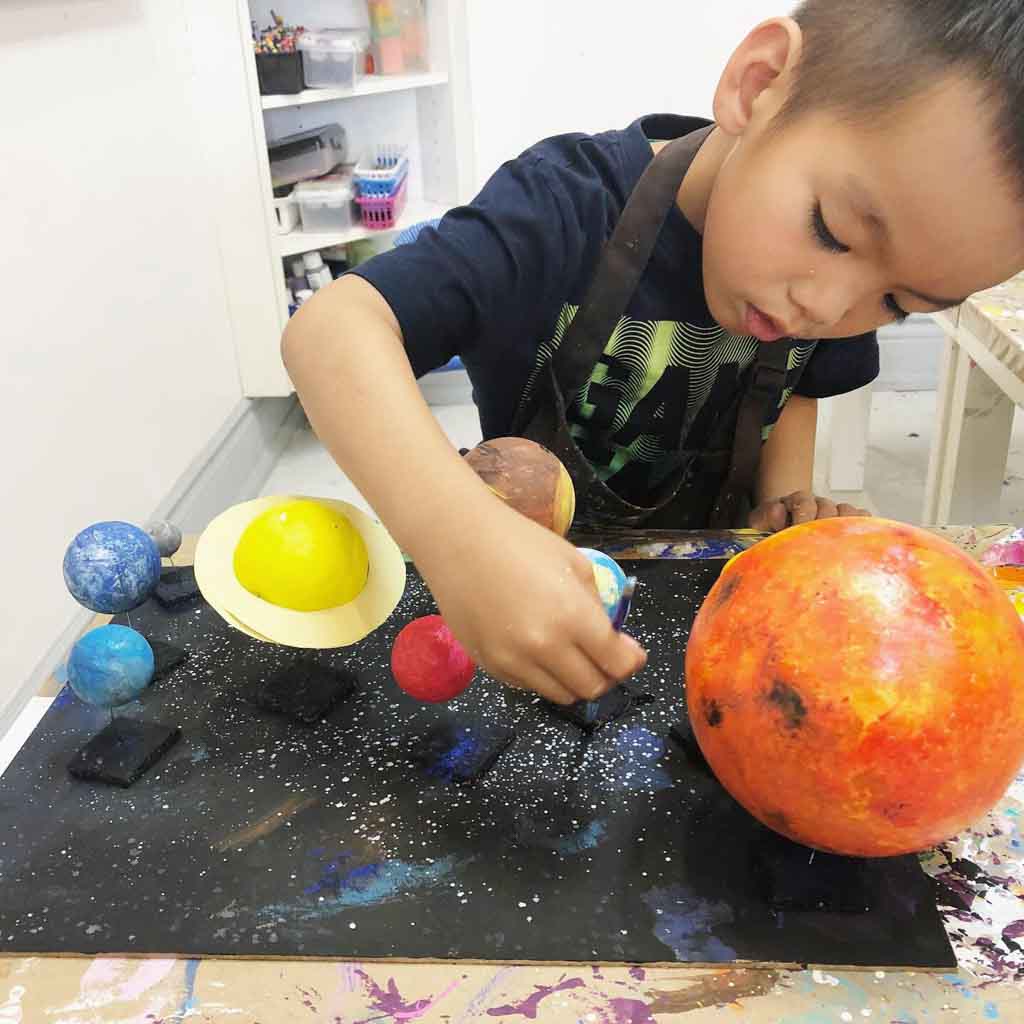 We know arts and crafts is an important aspect for children's development. We also know it can be messy to use paints, glue, and all kind of things that you don't want to stay on your floor and wall. This is why we provide a space for kids to explore these kinds of messy materials that most families would not have and let children learn how to use them in an artistic way.
Large Painting in Adult Class
Go big! It's definitely another experience to paint on a large canvas! At our Richmond Hill studio, you will be able to use all kinds of tools and equipment to complete many artistic projects you have in mind. It might be a 6 feet by 4 feet landscape painting, or it could be a large abstract splash painting! 
Up to you!